On the second Tuesday of each month, our seniors gather in our fellowship hall for food, fellowship, and entertainment!
Check our calendar for details about the next luncheon!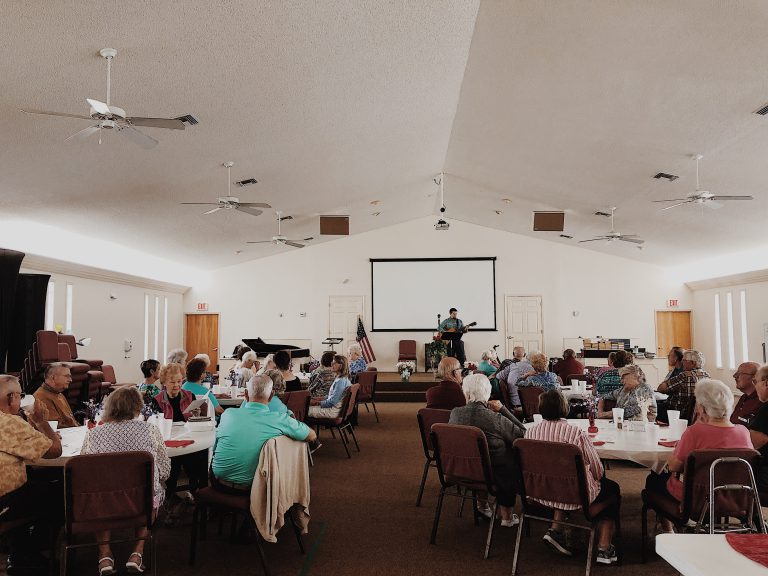 Join us on Sunday Mornings!
Our senior ministry hosts a Bible Fellowship on Sunday mornings at 9:15 am.
At Christmas time and again in February, the widows of GIBC have the opportunity to come together for community, delicious food, and a gift exchange!